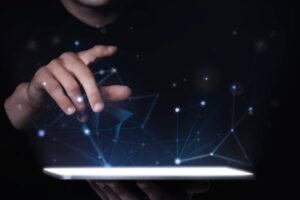 If you care about the cell phone screen and are thinking of putting a protector on it to prevent scratches or the display from breaking if it falls, take into account the advantages and disadvantages of plastic and glass sheets. Choose the one that suits you best!
Strength and thickness
The advantage of glass is that it is stronger than plastic. While the plastic protective sheets are more easily scratched, the tempered glass ones withstand stronger shocks and are hardly scratched.
The downside of glass protectors is that they are thicker (0.3 – 0.5mm) and heavier. This is why the buttons on your smartphone are a little sunken. Instead, the plastic ones are around 0.1 mm and are lighter.
Touch and cleanliness
Unless it's a very good quality plastic sheet, your fingers glide more smoothly on the glass. Are you one of those who type very fast? Then glass is ideal for you.
As for the fingerprints that are marked on the screen, we are sorry to tell you that the same effect remains on both materials. The difference is that with the use and cleaning of your protector, you will begin to notice that the plastic detaches from the edges and you will have to replace it before the glass.
Installation
Both materials have a degree of complexity to install, but plastic usually requires more care because it can bend and leave bubbles on the screen. In fact, one of the reasons why glass sheets are more expensive is that they usually come with a more comfortable installation system.
Precio
Plastic screen protectors are much cheaper than tempered glass. The price differences are due to the manufacturing process of each sheet and different treatments that can be applied, such as an oleophobic coating that serves to minimize finger marks.
If your lifestyle is relaxed, we recommend a plastic one. If you give your cell phone a rough use and take it everywhere, the most convenient thing is to buy a glass one.
Whatever the material of the protector, we recommend that you purchase one. Avoid a surprise if you bring your smartphone with your keys in the bag! Protect it and remember that only Telcel has the best equipment for you.